Kinnaur Valley Tour From Delhi
Duration : 6 Nights / 7 Days
Situated in the south eastern district of Himachal Pradesh, Kinnaur has become the popular tourist destination for its exotic mountainous region, refreshing weather and picturesque view. Ranging in altitude from 2,320 to 6,816 meters, Kinnaur is quite famous for the Kinner Kailash, a holy mountain for Hindus which is close to the Tibetan border. With the Kinnaur taxi tour from Delhi, tourists can enjoy a wonderful week amidst the freshness and greenery of the mountains. The breathtaking viewpoints along with Chir and Deodar trees and the snow-capped mountains of Kinner Kailash are absolutely marvelous. The Kinnaur tour package from Delhi is covered in 7 days and 6 nights, by visiting some of the prominent spots like, Sarahan, Sangla, Rakcham, Chaitkul, Reckongpeo, Kalpa, Roghi Village and Shimla. The perfect getaway from your stressful life with the hassle-free Kinnaur Valley taxi service from Delhi.
DAY 01: ~ Journey from Delhi to Shimla
Once you arrive at the Delhi airport/railway station, you will travel to Shimla via reliable taxi package and spend the night in a hotel.
DAY 02: ~ Journey from Sarahan to Sangla
Set off for the popular Bhimkali Temple at Sarahan, after a quick breakfast in the hotel. This holy temple is regarded as one of the renowned 51 Shaktipeeths – sacred temple for the Hindus. With Kinnaur taxi service, drive to Sangla within 5 hours. After reaching, check-in to a comfortable hotel or tented accommodation and in the evening, take a stroll around the Kamru and Sangla villages. Don't forget to visit the alluring engraved temples and Buddhist monasteries. The Sangla Valley which is also known as the Baspa Valley, got its name from the river flowing through the Kinnaur Valley. Enjoy your overnight stay in Sangla.
DAY 03: ~ Local Sightseeing of Chitkul Sangla Valley
As you visit Sangla and Kamru village, don't forget to stopover at Kamru Fort and the auspicious Kamaksha Devi Temple. The Sangla village is quite populated and located at an altitude of 2621 mts above sea level and at a distance of 17 km from Karcham. The enormous Raldang peaks portray sheer magnificence with its scenic beauty. Travel towards Chitkul, which is located along the Baspa Valley. The lush green vegetation and attractive terrains of Chitkul along with the Kinner Kailash mountains are bound to attract every tourist. Spend your night of the Delhi Kinnaur tour package in a Sangla hotel.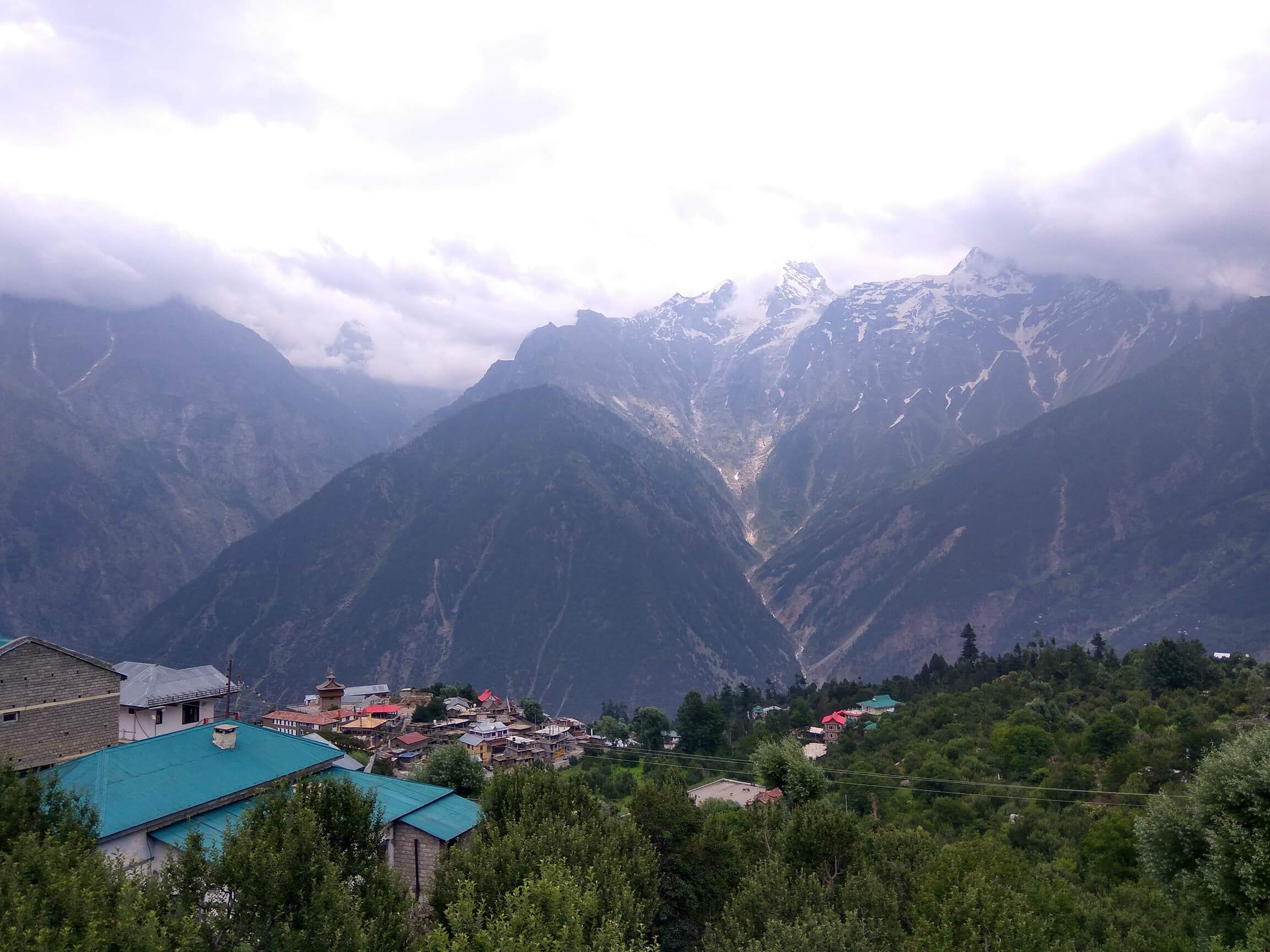 DAY 04: ~ Journey from Sangla to Kalpa
On the fourth day of the Kinnaur taxi tour from Delhi, set off for Kalpa from Sangla, which is a ride of almost 3 hours by road. Stopover at Recongpeo and have a look at the interesting offers of the local market. The local restaurants are ideal for a delicious lunch of Indian and Tibetan delicacies. After reaching Kalpa in the evening, relax in your hotel for the night.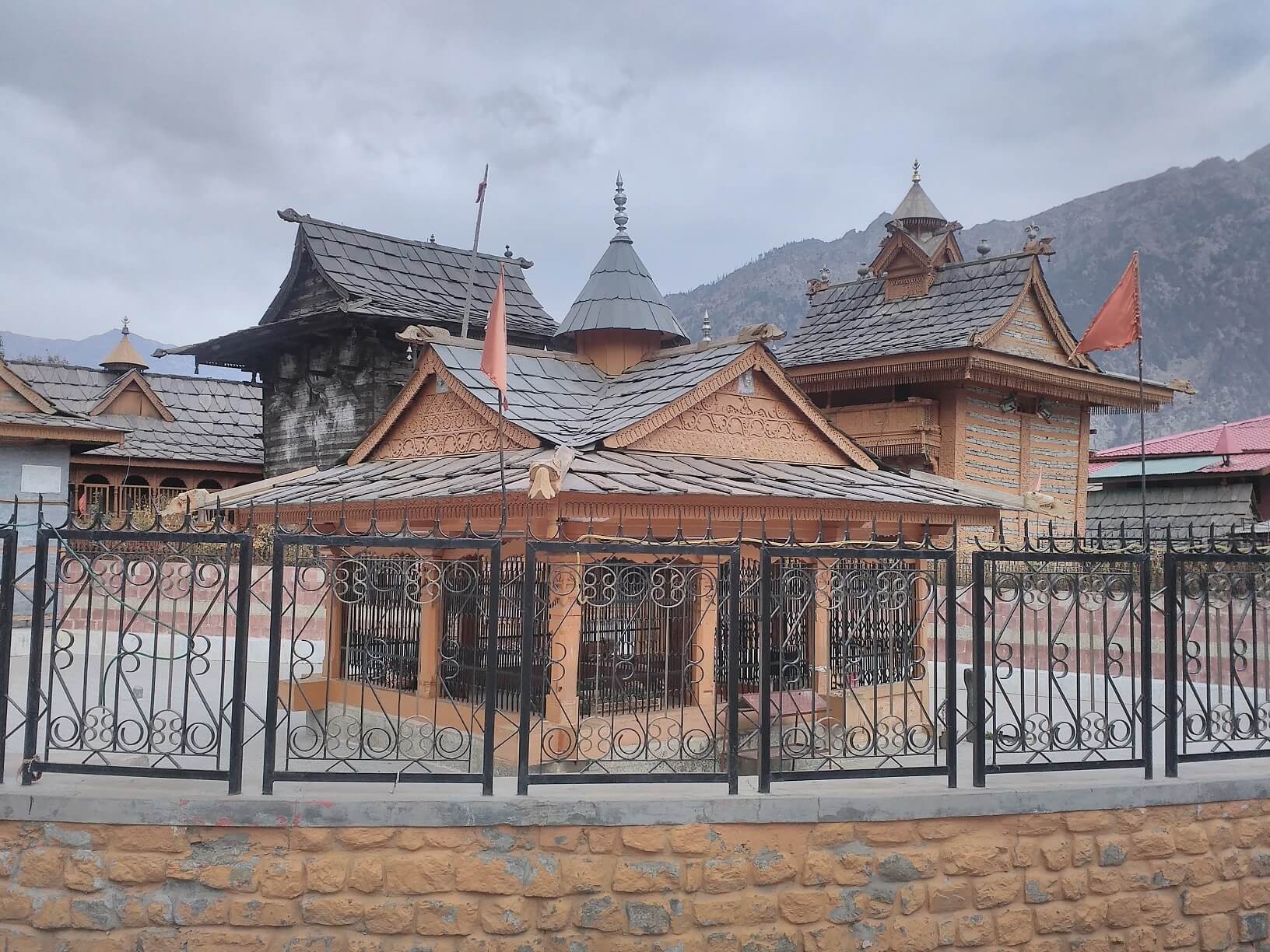 DAY 05: ~ Local Sightseeing in Kalpa
The densely populated Kalpa village and Roghi village are worth visiting for their unique culture, charming ambiance and exquisite lifestyle. The thick pine forests and fresh orchids of apple and apricots of Kalpa village will allow you to catch an outstanding view of Kinner Kailash mountains. This heritage village is located at an altitude of 6000 meters above sea level. After acquainting yourself with the historical facts of the place, return to your hotel in the evening for an overnight stay.
DAY 06: ~ Journey from Kalpa to Shimla
Checkout from hotel after a healthy breakfast and leave for Shimla via Narakanda with reliable Kinnaur taxi package. Spend your evening in the Shimla hotel.
DAY 07: ~ Journey from Shimla to Delhi
The Kinnaur taxi tour from Delhi comes to an end as you are dropped off to your destination in Delhi after a sumptuous breakfast in Shimla.
Pickup & Drop
All sightseeing's by individual car.
Transfers: Destination-Hotel-Destination.
Sight-seeing as per tour itinerary.
All toll taxes, parking fees and driver's allowance.
Charges for early Check-In & late Check-Out at Hotel.
Air fare / Train fare.
Monuments Entrance fees during sightseeing.
Camera charges / Rides & Personal Charges.
Any other item not specified in the Package Inclusions.